The History of Natural Gas Deregulation in Illinois
For natural gas consumers in Illinois, it's easy to take your current situation for granted. Today, free energy choice exists in the Illinois market, and it allows consumers to enjoy a wide array of options. Homeowners can choose to get service from their local distribution company, or they can sign a contract for their natural gas rates with a competitive supplier (otherwise known as gas marketers)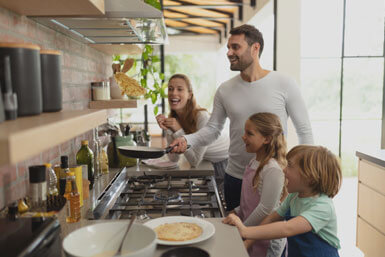 But the natural gas environment in Illinois wasn't always like this. Before deregulation, Illinois residents were in a regulated market and were therefore forced to take natural gas service from their local utility. Change began, however, in the mid-'90s when Illinois, along with other areas of the country, began to see utility costs spiral out of control. To curb expenses and protect consumers, legislators opted to deregulate the Illinois market, hoping to balance prices through increased competition in the marketplace. Since then, the Illinois government has worked to improve its deregulated market through legislation.
Ongoing Adjustments
Alternative rate regulation conditions first appeared in 1997 with an amendment to Section 9-244(b) of the state's Public Utilities Act. The amendment gave the Illinois Commerce Commission (ICC) the power to allow for alternative rate regulations, provided those alternatives resulted in lower rates for the consumer.
Five years later, in 2002, the Alternative Gas Supplier Law (SB 694) was ratified. The law required the ICC to create certification standards for all third-party marketers participating in the deregulated market. Under the law, the marketers were bound to follow reporting and informational requirements, as well as maintain a license to do business in the state. Marketers were required to be bonded in an amount of at least $150,000 and to prove their credit worthiness.
More Changes
As deregulation continued to gain momentum, more third-party companies entered the market. New regulations followed as well, with the Amended and Alternative Gas Supplier Law in 2009. Under the new law, marketers faced stricter requirements and had to disclose all prices, conditions, and terms of their contracts. They were also required to clearly state they were not affiliated with any utility, governing body, or other consumer group.
In addition to the increased transparency, consumers also gained the right to cancel within 10 days of their switch notification or 10 days after they received their first bill. The amendment also limited early termination fees to $50.
Today, many Illinois residents take advantage of the opportunities provided by the state's deregulated market. In the years ahead, those opportunities figure to expand, thanks to new technologies and energy sources. And the consumers reap the benefits.