5 Home Maintenance Projects to Prepare for Spring
The thaw of spring ushers in a whole new set of around-the-house responsibilities that spent the winter in hibernation. When the day finally arrives, you'll want to be ready to enjoy the fresh, warm air and focus on tasks like gardening, landscaping and de-winterizing the sprinkler system. But before you launch into your spring home projects, it's important to finish off your remaining wintertime projects.
These are a few of the late winter and early spring home improvement projects that you should have in the works during February and March: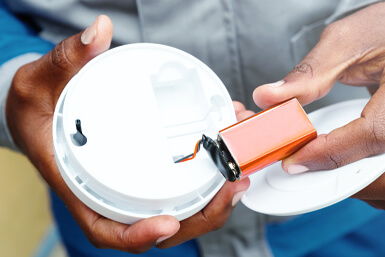 1. Air Conditioner Tune Up
Getting your air conditioning system tuned up annually is not an optional extravagance -- it's critical maintenance. Some tune up services, like lubricating all of your system's moving parts, are essential to the operation of your system from one year to the next. Other steps in the tune up process, such as cleaning the condenser coils, replacing filters and topping off coolant levels, will boost your system's efficiency and save you money.
Whether you're already starting to use your A/C or you won't be using your air conditioner for several weeks, a tune up is one of those vital spring home improvement projects. The off-season is the ideal time to schedule this service, because HVAC technicians are unlikely to have packed schedules before summer and tend to offer valuable early bird discounts on tune ups.
Another benefit to getting your system tuned up annually is that it provides regular opportunities to discuss your system's overall condition with the professionals who maintain it. Central air conditioning units last between 15 and 20 years on average, and they lose efficiency as they get older. Because air conditioner replacement is a major expense -- not to mention a short-term disruption in your home -- it's best to start planning for this event at least a couple years ahead of time. Involving your HVAC technician in the process can help you make more informed choices.
2. Duct and Vent Cleaning
Family members spend more time indoors during the chilly winter months, and that means more dust production. Factor in all the air circulation that your furnace has been doing, and you might be due for a thorough cleaning of your home's ductwork.
Many HVAC professionals have special tools that allows them to scrub and disinfect the inner walls of your ductwork deep into the system. This helps your indoor air smell fresher and can bring relief to allergy sufferers by washing away layers of accumulated irritants. In neglected duct systems, it may even improve system efficiency.
This service usually includes vent cleaning, but if full duct cleaning isn't on your list of spring home improvement projects for this year, you should perform a minor cleaning of your vents and air returns yourself. Use a vacuum hose attachment to do most of the work, then follow up with a damp cloth to wipe away the rest.
And while you're at it, make sure all of your vents are unblocked by furniture, drapes or other objects. If you find vents that just aren't effectively pushing air to the middle of the room due to poor placement, consider buying some magnetic air deflectors to improve airflow.
3. Indoor Organization
When there's gorgeous spring weather beaming outside, the last place you want to be is cooped up among the clutter of your closets. If you spend the final days of winter reorganizing those messy areas, you'll thank yourself later.
Take a tour of your home and make a list of the areas most in need of reorganization: closets, pantries, basements, attics and home offices all need a makeover from time to time. Next, decide where you need new shelving and other organizing furniture, and make a shopping list to match.
Looking to organize on a budget? Get creative and repurpose old items -- even throwaway items -- into handy organizers. Save old toilet paper tubes and use them to corral charging cables. Rinse out pickle and jelly jars and sort all those screws, bolts and bits of hardware in your toolbox. You can even repurpose old organizers for things you don't use anymore, such as using an old CD rack to organize lids and plasticware in your pantry.
With a written plan in place, you can easily break up a huge home organization effort into manageable spring home projects that won't leave you feeling overwhelmed.
4. Check Your Smoke and Carbon Monoxide Detectors
Your home's smoke and carbon monoxide detectors could someday save your life, but it can be easy to forget about them. If it's been more than six months since you tested these devices or replaced the batteries, now is the time to act.
The U.S. Fire Administration recommends replacing batteries every six months and testing each alarm at least once per month. But it's also important to keep in mind that smoke and carbon monoxide detectors expire. Remove each detector and check the back for an expiration date to make sure you don't leave your home and family unprotected.
5. Plan Your Spring Projects
If the inside of your home is maintained, organized and clean, don't twiddle your thumbs waiting for the first day of spring -- plan your spring home improvement projects now so that you can hit the ground running when the flowers start to bloom!
With so many plants, flowers, vegetables and herbs to choose from, you can take this time to create a gardening and landscaping plan that will make your home look great and your home-cooked meals taste even better. Use resources like the USDA's Plant Hardiness Zone Map to choose plants that are perfectly suited for your neck of the woods.
And if you have rooms that could benefit from a new color scheme, pick up some paint swatches and make those difficult color decisions now. Springtime is a great time to open the windows wide and fill your home with fresh air, which makes it the ideal season for interior painting.
If it feels like winter is dragging on forever, tackling your late winter and early spring home maintenance checklist can be a fun and productive way to make the final days fly by. Good luck, and happy homemaking!