Glossary of Terms for Pennsylvania Electric and Gas Suppliers
Pennsylvania is one of several states with a deregulated energy market, which means the companies that generate electricity and natural gas are not the same companies that interact with customers. Independent electrical providers handle payments and customer service, competing for business based on rates, contract terms and features like signing bonuses and green energy technology.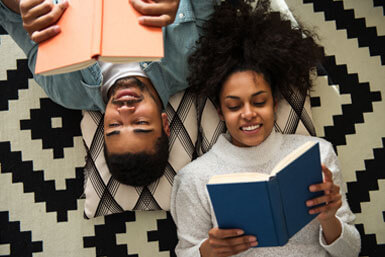 If you're moving to Pennsylvania from out of state or are signing up for energy services for the very first time, you may encounter some industry terms you haven't heard before. To help new customers get acquainted with Pennsylvania's energy system, the Pennsylvania Public Utility Commission (PUC) has created a helpful glossary of terms.
Here are some of the common terms that new Pennsylvania energy customers need to know:
A
Aggregator:
An aggregator is an entity that purchases electric energy and serves as an intermediary for a large number of consumers, bargaining on their behalf for electricity and related services.
B
Broker:
A firm that acts as an agent in the sale and purchases of electricity but never owns the electricity and typically does not own generating facilities.
Budget Billing:
Most suppliers offer budget billing, which allows you to pay a fixed amount each month. Budget billing averages bills out over 12 months, so each monthly bill will be the same amount until the total bill is paid. The company may adjust the bill four times a year, up or down, depending on the customer's use.
C
Competitive Transition Charge (CTC):
A charge applied to the bill of every customer accessing the transmission or distribution network. This charge is designed to recover an electric utility's transition or stranded costs as determined by the Commission. For the most part, this charge will go away when rate caps expire. In some cases, it will become a credit.
Customer Assistance Program (CAP):
Provides an alternative to traditional collection methods for low-income, payment-troubled utility customers. Generally, customers enrolled in a CAP agree to make monthly payments to the utility based on household size and gross income. Customers make regular monthly payments, which may be for an amount that is less than the current electric bill for utility service. In exchange for regular payments, some companies may also reduce the amount consumers already owe.
D
Daily Peak:
The greatest amount of electricity used during a certain period in a day, such as one hour, half-hour or quarter-hour.
Distribution Charge:
Part of the basic service charges on every customer's bill for delivering electricity from the electric distribution company to your home or business. The distribution charge is regulated by the Public Utility Commission. This charge will vary according to how much electricity you use.
E
Electric Generation Supplier (EGS):
A person or corporation, generator, broker, marketer, aggregator or any other entity licensed by the PUC that sells electricity to customers, using the transmission or distribution facilities of an electric distribution company (EDC).
Energy Services Company (ESCO):
A company offering specialized or customized energy services by providing advice and products to reduce customer consumption and bills.
F
Fixed Price:
An all-inclusive per kWh price that will remain the same for at least three billing cycles or the term of the contract, whichever is longer.
Flat Rate:
A fixed charge for goods and services that does not vary with changes in the amount used, volume consumed, or units purchased.
G
Generation Charge:
The charge for producing electricity. Generation service is competitively priced and is not regulated by the Public Utility Commission. If you purchase electricity from an electric supplier, your generation charge will depend on the contract between you and your supplier.
I
Index Pricing:
A type of variable rate product in which the product's price is tied to a specific index, such as the NYMEX, hourly prices in the retail energy market, or even a utility's Price to Compare. The product's price rises or falls whenever the index changes. Index pricing is more commonly offered to small and large commercial customers.
Intangible Transition Charge:
Charges to utility customers to pay for special bonds that are used to refinance utility debt, thereby lowering overall costs for the utility and its customers.
Introductory Price:
For new customers, an all-inclusive per kWh price that will remain the same for a limited period of time between one and three billing cycles followed by a different fixed or variable per kWh price that will be in effect for the remaining billing cycles of the contract term, consistent with terms and conditions in the supplier's "disclosure statement".
K
Kilowatt (kW):
A measure of demand for power during a preset time--minutes, hours, days, months; (2) 1,000 watts. A 100-watt light bulb used for 10 hours is equivalent to a kilowatt.
Kilowatt-hour (kWh):
The basic unit of electric energy for which most customers are charged in cents per kilowatt-hour. A kilowatt-hour is the equivalent of using ten 100-watt light bulbs for one hour.
O
Off-Peak/On-Peak:
Blocks of time when energy demand and price is low (off-peak) or high (on-peak).
Options Notice:
Suppliers send out an options notice at least 30 days prior to the contract's expiration date. This notice includes the specific changes to the terms of service being proposed; information on new prices; an explanation of the customer's options and how to exercise those options; the date by which the customer must exercise one of the options; the telephone numbers and website addresses for the Commission and the Office of Consumer Advocate (OCA); and the electric distribution company's Price to Compare.
P
Price to Compare:
Price per kilowatt-hour a consumer uses to compare prices and potential savings among generation suppliers.
Price Plan:
Before entering into a contract, electric shoppers should know if the price per kWh is a fixed price or variable price.
R
Real-Time Pricing:
Rates that reflect the actual moment-by-moment cost of providing electricity.
T
Transmission Charge:
The cost for transporting electricity from the generation source to your electric distribution company. For most electric customers who select a new supplier, transmission costs will be included in the charges from your new supplier.
U
Unbundling:
Breaking down electric services offered into parts so each part can be billed separately.
Unlimited Usage Flat Bill:
A plan with a locked-in monthly price that is not based on kWh usage. This gives consumers unlimited electric usage at one steady rate that cannot change during the contract's term. See "Flat Rate" for additional information.
V
Variable Price:
An all-inclusive per kWh price that can change by the hour, day, month, etc. according to the terms and conditions in the supplier's disclosure statement.
For more terms, you can review the entire electrical glossary or natural gas glossary at PAPowerSwitch.com and PAGasSwitch.com. These websites are operated by the PUC as neutral platforms for energy shopping and customer information.