Why You Need a Home Inspector
Whether you're buying your first home, your next home, or you're planning a major remodel, you should make sure to include a thorough home inspection. If you've never had a home inspection before, this article will provide you a detailed explanation of what an inspection is, the benefits of a home inspection, and how to find an inspector in your area.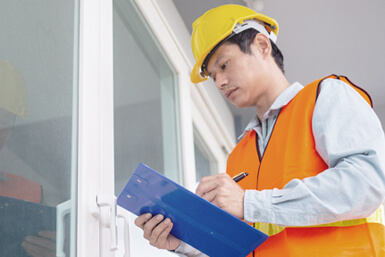 What is a home inspection?
At its simplest level, a home inspection is a thorough review of the home's structural integrity and major systems by a professional reviewer. During this inspection, the inspector will review the features of the home strictly for their functionality and wear, rather than cosmetic or design concerns. The inspection is done by a certified home inspector trained to conduct such reviews.
Home inspections are a visual review of the existing home at the moment of the home inspection and not a series of ongoing reviews. Once the inspector has finished traveling through and reviewing the home, they will compile a written review of the inspection. This review will include details of any/all home systems that are nearing their end, already significantly deficient or simply unsafe.
Should I Get a Home Inspection?
A thorough home inspection provides you with a more comprehensive, accurate understanding of the home. It also offers a level of protection in instances where people have fallen in love with a home and targeted it as their next residence. In these cases, it is sometimes possible to overlook the potential flaws unless they are specifically spelled out. There are also those who may try to cast such a critical eye, but simply don't know what to look for or are unable to identify subtle yet important considerations.
A home inspection offers a comprehensive review of all these potential problem areas. During a general home inspection, the inspector will inspect the home's exterior, structure, roof, plumbing, electrical, HVAC, insulation, interior and ventilation.
Is a home inspection necessary? In a word, yes. For those about to purchase a new home or begin a comprehensive remodel, the results of the home inspection are invaluable. Having the home inspected allows you to truly understand the home — both its qualities and its faults — before making a significant financial investment. Recognizing the deficits may also allow you to purchase the home at a reduced price or to ask the seller to repair the identified problems before the home purchase. In the case of serious concerns found during the inspection, it also offers you the chance to walk away from the purchase before throwing money away on a poor financial decision.
Finally, for those in the process of a significant remodel, the inspection can help identify problems that can be corrected during the remodel at a reduced expense. For example, repairing a home's plumbing, electricity or insulation can be easier to do if floors or walls must be removed as part of another project.
How to find a local inspector
When you're looking for a home inspector, the American Society of Home Inspectors website is an invaluable tool to find a qualified inspector in your state or province. Make finding the right inspector part of your next project and you'll enjoy the peace of mind that you can be excited about your new home or remodel without worrying about any hidden costs appearing afterward.