What is Texas Electric Choice?
After more than a century of living under a system of monopolistic providers and high electricity rates, the Texas state Legislature enacted a bill to deregulate the electricity industry and open it up to competition on January 1, 2002. The result, Texas electric choice, is the power given to Texans to choose their own retail electric provider. Today, about 75 percent of the state of Texas has the power to choose their electric company, when before a single electricity provider controlled and managed the transmission, distribution and sale of electricity to residential and commercial locations. The deregulation of Texas electricity now offers Texans the ability to shop and compare providers in their area to find the best deals and service.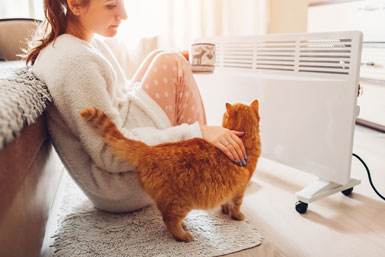 Areas in Texas that have choice are:
Oncor Service area includes Arlington, Dallas, Fort Worth, Irving, Midland, Odessa, Plano, Richardson, Round Rock, Tyler and Waco.
Centerpoint Energy Service area includes Baytown, Galveston, Houston, Humble, Kingwood, Pasadena and Sugar Land.
AEP South Service area includes Brownsville, Corpus Christi, Harlingen, Laredo, McAllen, San Benito and Victoria.
AEP North Service area includes Abilene, Alpine, San Angelo and Vernon.
TNMP Service area includes Lewisville and various cities throughout Texas.
History of Deregulation in the Texas Electric Market
Before the Texas Senate Bill 7 (SB7) came into effect in 2002, consumers didn't have the option to choose who they received electricity from. But now, the deregulation of Texas energy has broken down the market into several different retail electric providers, helping create competition and lower rates for consumers throughout Texas. Millions of Texans have already exercised their right to choose.
The deregulation of electricity began with the separation of the industry into three parts:
The production of electricity at power plants across the state was deregulated in 1995, resulting in a large supply of new cleaner and more efficient power plants. Power generated by these plants is sold on the open market.
Transmission and distribution service providers (TDSPs) are wire and pole companies, responsible for ensuring that electricity is delivered efficiently and safely. They also manage maintenance of the wires and poles, any outages and any emergencies. Delivery of electricity is still regulated and monitored by the Public Utility Commission of Texas.
The retail electric providers (REPs), such as Direct Energy, are responsible for selling electricity, generating bills and providing customer service. REPs do not deliver electricity or maintain the wires and poles - that's done by the TDSPs. REPs now compete for your business and provide plans, bills and customer support.
The Benefits of Texas Electric Choice
Thanks to electric choice, you are no longer forced to purchase electricity from the monopolies. Competition has given customers multiple options, which has brought down electricity costs. You also receive the same reliable delivery of energy you have always counted on without any interruptions
Among the other benefits of a competitive marketplace are:
The switching process is smooth. All you have to do is sign up with your chosen REP and they'll take care of the rest.
You can enroll with electricity plans that have perks like free nights or weekends, tech like the Amazon Echo Dot or a smart camera, or green energy.  
You can choose from a wide variety of plans and find one to suit your lifestyle.
The Texas model has made switching easy and quick. Currently, most switches take place in seven days. Even the switches that need additional work have no impact on the delivery of the customer's electricity while the switch is being completed. Feel confident that when you choose to change providers to a company like Direct Energy, your only worry should be how to use your savings.