Learn More About Deregulation
In a deregulated market, also called a competitive market, customers can choose to purchase energy services from a competitive provider rather than their local utility. When customers choose a competitive provider, these companies buy electricity or natural gas supply for their customers and have it delivered to the local utility. The utility company then distributes the electricity or natural gas to the customers.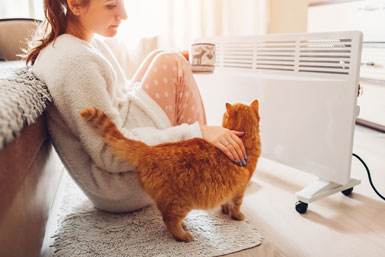 Increased competition in a deregulated market means there are more options for product pricing, features and flexibility to choose from so you can find a company that best meet your needs.
Why is Deregulation Beneficial?
Under deregulation, marketers purchase electricity or natural gas at wholesale and may be able to sell it at a lower price than their competition or the local utility rate. With more competitors in the market, these are some of the benefits you could experience when shopping for an electricity or natural gas plan:
Price protection (with a wider variety of pricing options)
Competitive prices may now be available to the consumer
More product plans are available for customers to choose from
Prices may be stabilized for the consumer
Larger selection of products that support customer needs (ex., Green Products)
Freedom of choice
Direct Energy proudly serves as a competitive supplier in these areas:
Connecticut | Delaware | Illinois | Indiana | Maryland | Massachusetts | Michigan | New Hampshire | New Jersey | New York | Ohio | Pennsylvania | Rhode Island | Texas | Washington DC | Alberta